Oct 31, 2019
Maintenance Safety Inspections Reminder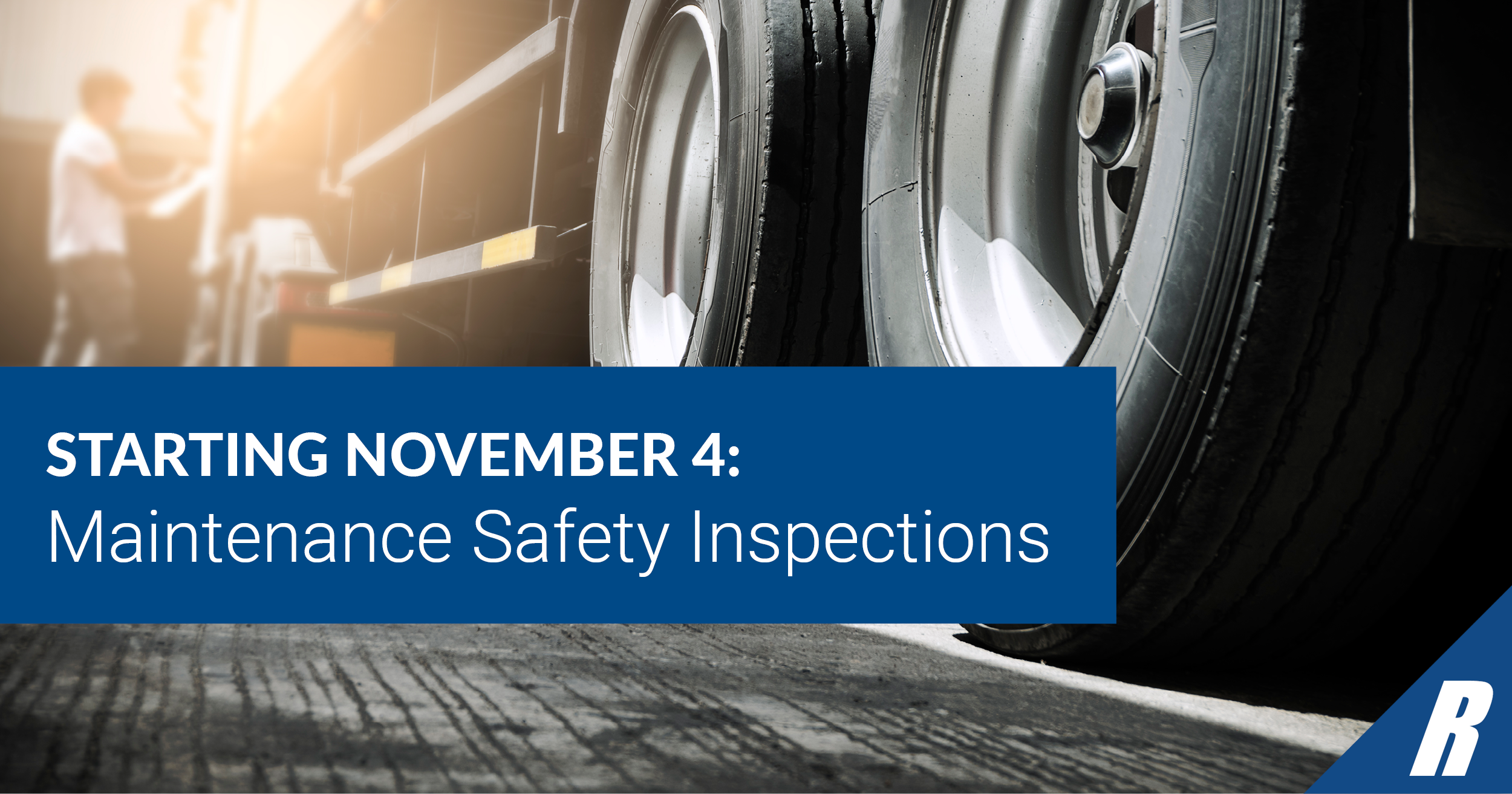 In order to decrease your turn times when picking up a load and to boost your CSA and our company's, our in-bound inspection lanes are opening on Monday, November 4.
To expedite the process, please be sure your brakes, lights and tires are 100% DOT compliant. In this inspection, you will be asked to turn on all lights and flashers as you arrive at the security check point. Please note that participation is required, and upon refusal, the driver and the truck will be placed out of service. Please remember to treat the inspectors with respect and kindly cooperate with this quick inspection.
In addition, we are happy to announce the development of a mailbox that will be dedicated for Independent Contractors to report maintenance or safety problems with equipment. Please email [email protected] to report these issues. All non-urgent items will have a service request opened against the unit and will be repaired at the next service. For urgent repairs, the unit will be placed out of service and repaired right away. We are dedicated to continually working on improving the maintenance support, quality of the fleet and reducing your wait times due to maintenance issues.
If you have any questions, please contact your IC Coordinator.